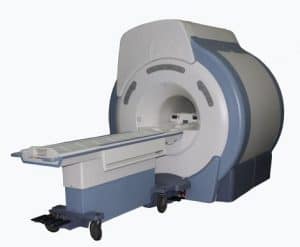 Accreditation and Reimbursement for Low-Field and High-Field MRI Systems
When you're looking to purchase a new MRI system for your facility, your overall decision is made on far more than just the upfront cost. Last week we discussed very briefly the evolution of low-field and high-field MRI, (click here to read that article) as well as some cost, ROI, along with some pros and cons of each type of system.
Today we'll be looking at accreditation. What is it, why do you need it, and what's the impact on your bottom line? This will necessarily be a brief discussion, and we recommend that you contact the certifying bodies mentioned below for more in-depth information on the process, costs, and steps involved in accreditation.
Accreditation for What?
Accreditation is a rigorous peer-review evaluation of your imaging site to ensure that you are in full compliance with all national standards in addition to a physicist's review of system performance. Everything from the machine itself, to your protocols, to image quality and even your staff, are looked at and assessed.
There are two main certifying bodies that offer accreditation for MRI systems. The American College of Radiology (ACR), and Intersocietal Accreditation Commission. Either company will provide much more detailed information on the process itself than we will go into in this post. Keep in mind that accreditation takes time, so you'll want to apply quickly once you've acquired your MRI machine.
Why is Accreditation Important?
In a word – reimbursement. A few years ago, Medicare started requiring accreditation of MRI imaging facilities in order for them to be eligible for reimbursement. So for all practical purposes, third-party insurers have followed Medicare's lead and most insurance companies also require some sort of accreditation for reimbursement. You can see why accreditation is critical to your facility.
How does this relate to the low-field and high-field MRI systems? Low-field MRI is becoming more and more difficult to gain accreditation for. There are many reasons for this, but at the end of the day very few low-field MRI systems can fulfill all the requirements, particularly in meeting resolution and clarity standards.
This means that even if you're having a hard time justifying the high cost of a new high-field MRI machine, you might not have much of a choice if you need reimbursements.
There is Another Option
Refurbished high-field MRI systems are significantly less expensive than new OEM systems and can allow a facility to achieve return on investment two to three times faster. When obtained from a reputable source, these systems can be of the same quality as a new system, at a fraction of the price, allowing your facility to enjoy the benefits of the high-field MRI machine without the potentially crippling impact on your bottom line.
BC Technical is the number one non-OEM provider of refurbished, high-field MRI systems from GE and Siemens, and creator of the industry standard Black Diamond® certified program, which ensures that every one of our refurbished MRI machines has undergone a thorough 88-point inspection to identify and replace any worn or damaged components. We will even assist you in the accreditation process for your facility. Find out more about our refurbished MRI systems here.
You can also sign-up to join our Webinar Registration Email Notification List which will inform you of when our topic, "Accreditation in Nuclear Medicine" is available to view and earn 1.5 CEU credits!