One of our very own Clinical Support Specialists will be presenting at this year's SNMMI Central Chapter, "Nuclear Medicine and Multimodality Imaging" in Thompsonville, MI. Interested in learning more about DICOM Troubleshooting? Stop in and show your support to Peter Phillips!
Crystal Mountain Resort
October 15-16, 2016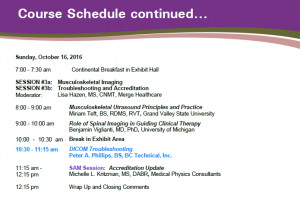 Unable to make the presentation? In honor of Peter's hard work and his devotion to this company and desire to make known the most up to date information in Nuclear Medicine; BC Technical will be offering our DICOM Troubleshooting Webinar this month! Notifications will be sent out this Friday! If you haven't already, sign up for our Webinar Registration Notification List and you will be notified as soon as this webinar is accessible and will receive future monthly email notifications of other topics that are available! Our webinars give you the opportunity to earn 1 VOICE credit.
Sign up now!