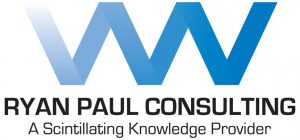 Blog Post: 12/2/2016
"Ordering Capital equipment, specifically Imaging, can be stressful, especially if you're working with a new vendor.  Over the last 15 years in my position as an Imaging Supervisor I've built a rapport with a number of major OEM's.  The thought of doing business with anyone else was very intimidating, not to mention ones credibility is on the line if anything goes awry.  With reimbursements nose-diving, staggering costs to maintain compliancy and accreditation via governing bodies, dramatic loss in productivity when dealing with insurance companies, and the growing cost to maintain billing staff – just to get paid – one has to deal with this culminated force by trimming overhead expenses.
For those of you that don't keep a pulse on emerging trends, the refurbished medical equipment market here in the US is expected to reach 12 billion dollars by 2021, almost doubling this current years forecasts.  One can strongly assume that within the next five years if you haven't purchased a piece of refurbished medical equipment, odds are you will by 2021.
The looming question remains – who can one trust?
Enter BC Technical.
Our practice just completed the installation of three major additions to our imaging portfolio; a 64 slice GE VCT, a dual-headed GE Ventri dedicated cardiac gamma camera, and an UltraSpect workstation. The initial deal just involved the CT scanner, but because of how much they exceeded my expectations, they were invited to bid on other projects, which they were successful in procuring.  All in all, the entire process from the bidding, negotiating, financing options, and flexibility has quenched any previous reservations when doing business with a non-OEM entity.
Learn from my experience; don't be complacent.  Commit now and start saving!"
–RYAN PAUL BSRT, CNMT, NCT