CURRENT TOPICS IN RADIATION SAFETY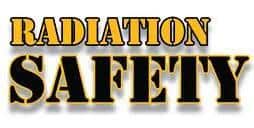 Realizing that December is a busy month for everyone, we are extending the opportunity to review and earn your VOICE credit! Our current webinar will be available from today, 

December 14, 2016 through January 5, 2017

.
Certificates will be emailed on
January 6, 2017

to all participants who pass the test with a score of 80% or above! Please take advantage of this extension and don't miss out on earning a credit!
REGISTER NOW!